In partnership with the Luna birthing center, we
regularly organize special events with free admission. Professional entertainers are there to welcome you, listen to you, inform you and facilitate exchanges. We value the principles of active listening and caring. The themes explored also correspond to your current needs and inspirations. Pastries and drinks to enjoy.
Monthly
Every 2 months
Quarterly
Every 4 months
All prenatal activities are indicated on a light pink poster.
You can register an activity directly by clicking on the button below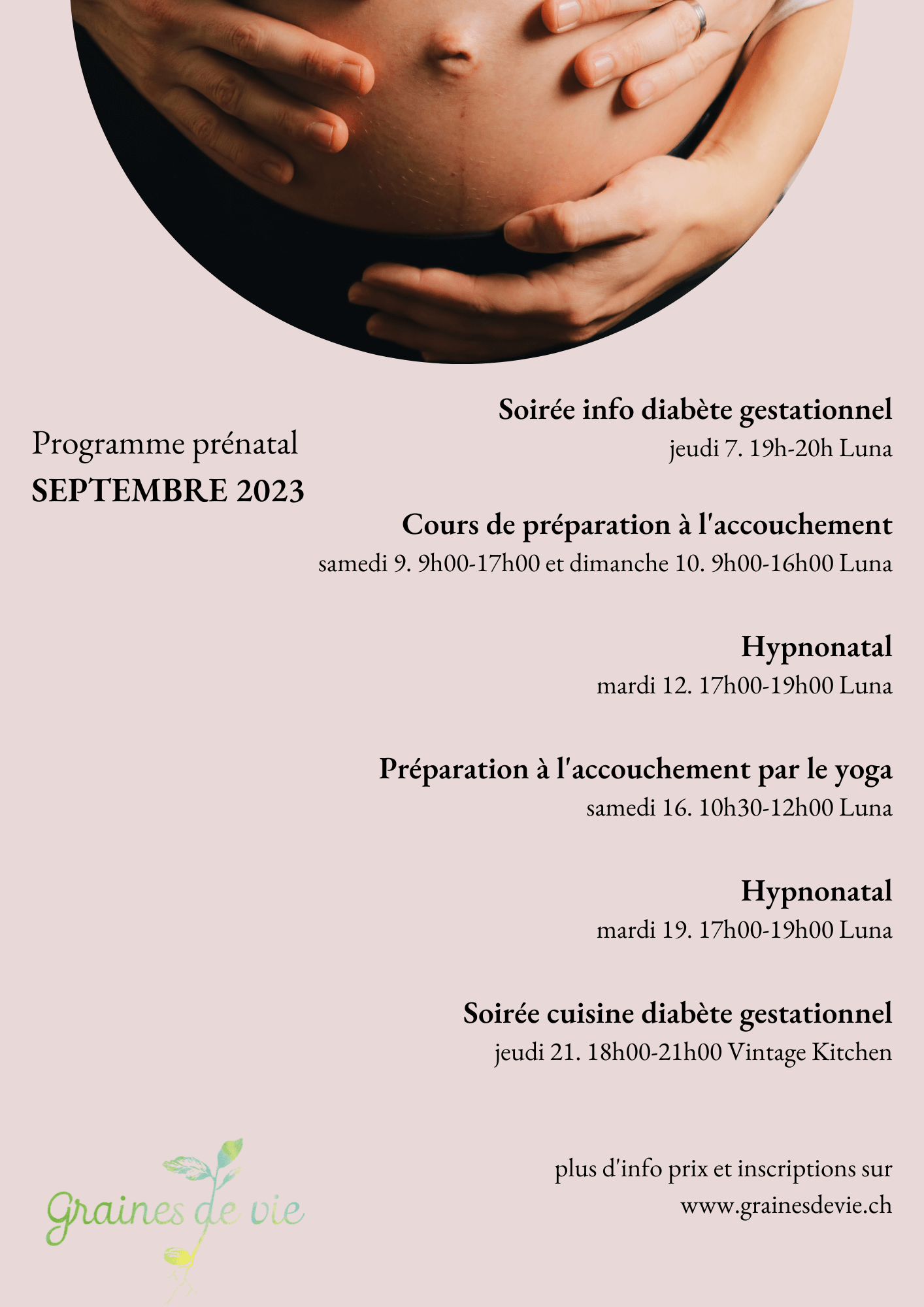 Your postnatal activities
You can register an activity directly by clicking on the button below
You can register an activity directly by clicking on the button below